Careers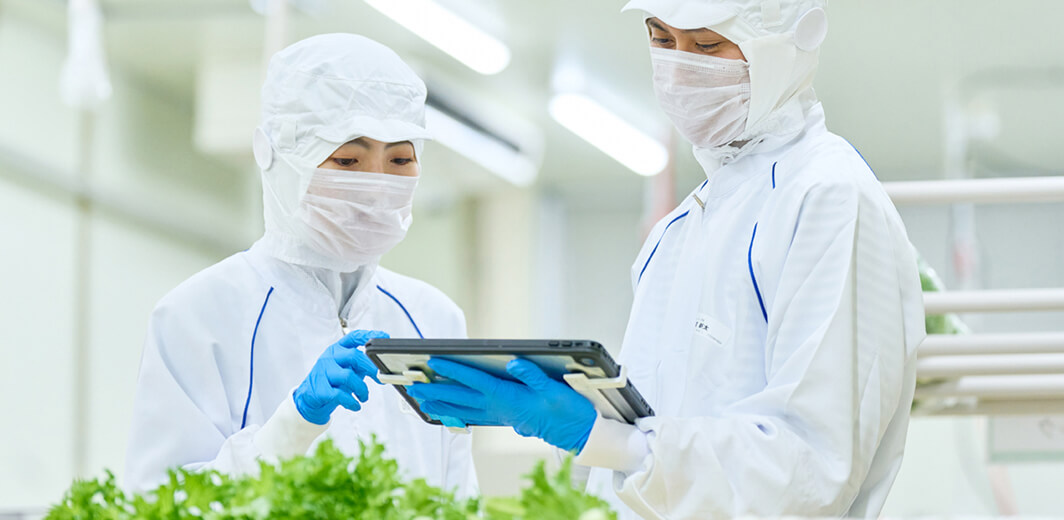 Spread has developed an innovative solution in the merging of agriculture and advanced technology, as seen in the successful achievement of profitability at our vertical farms. We continue to attract both domestic and international attention as innovators in agriculture for the future, and are further accelerating our technical and business development.
At present, both in Japan and globally, agriculture faces various obstacles, including labor shortage due to aging population, crop damage due to climate change, and impact on the natural environment. We hope to build a renewed relationship between the Earth and its people by building global food infrastructure through the expansion of our farms.
We welcome inquiries from applicants who are considerate of the future of food and agriculture, are willing to take on the challenge of a vertical farm operation with creativity, and wish to grow together with our team.
*Please note, that you will need certain level of Japanese language proficiency to work at Spread.
*At the moment, all vacancies are for work inside Japan only.